There is something extra special about giving or receiving a homemade card. As we find ourselves having more time at home, why not pull out the scraps of card and tubs of glitter and plan a cardmaking session with your family this year.
Check out our simple but fun tutorial on making homemade Valentine's Day cards.
Psst... They only take about 5 minutes to make!
Simple Homemade Valentine's Day Cards
STEP 1
Simply fold the red glitter card in half, putting the white sides together - that's where your signature will go (or where your child can draw a picture just for you).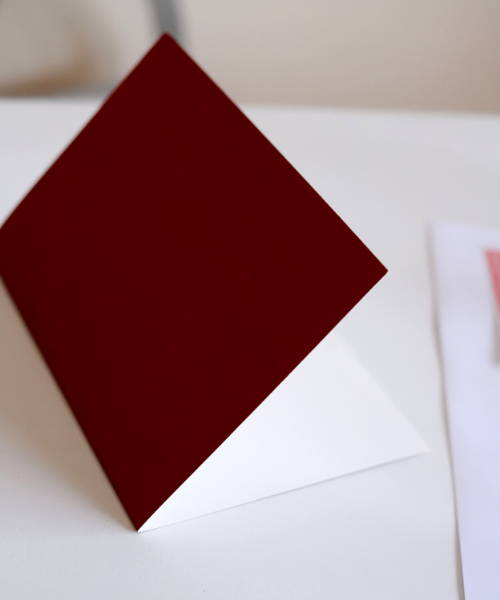 STEP 2
Next, it's time to make up the cover.
We used our Glitter Hearts Stickers and placed them in the corners randomly.
STEP 3
After that, we used our Love Messages Stickers to create a customised note and added some hand-drawn metallic details to fill out space and tie the card together. The card is almost done!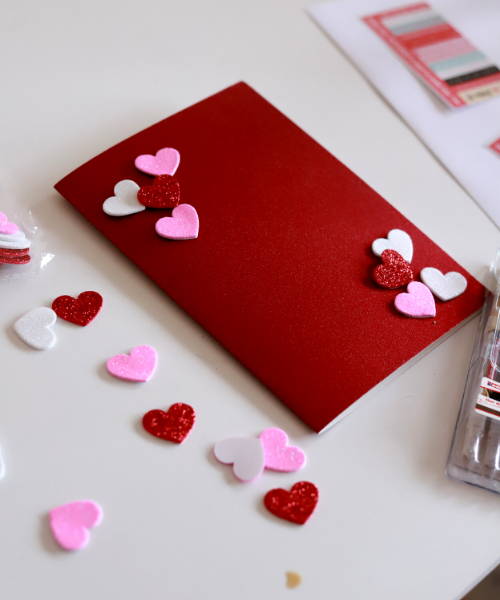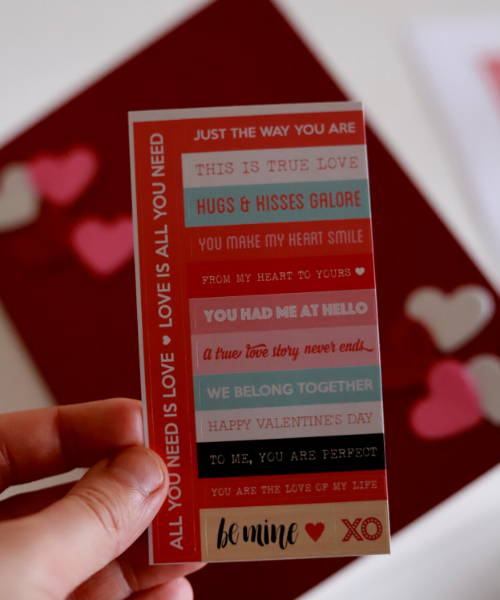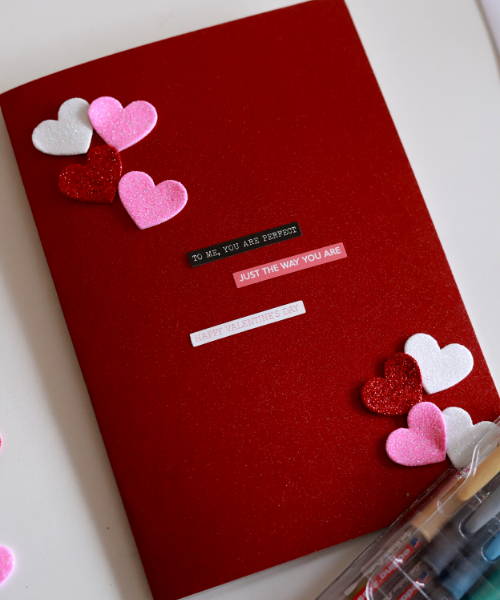 STEP 4
The last step requires personalising the inside of the card - sign it, write a poem or draw a picture! We took the easy way and used our 3D Foam Stickers and signed it with a metallic gold pen.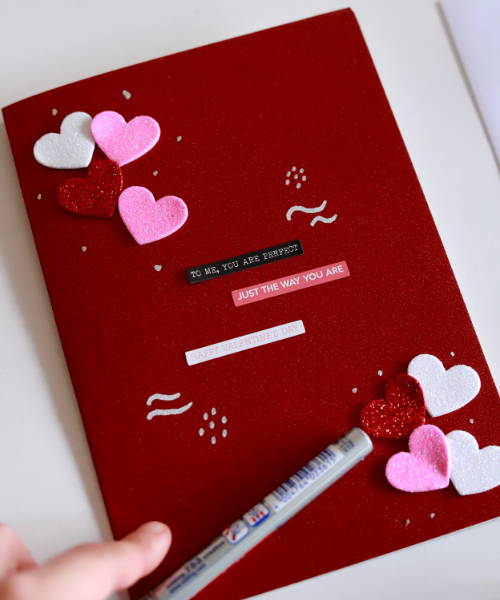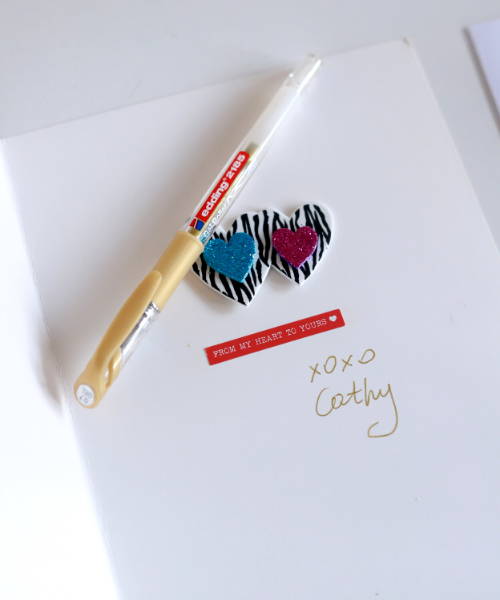 PS. We would love to see your homemade cards! Share your creativity with us using the hashtag #schoolbooksie. We'll feature them in our stories!