"There is more in you of good than you know, child of the kindly West. Some courage and some wisdom, blended in measure. If more of us valued food and cheer and song above hoarded gold, it would be a merrier world."
― J.R.R. Tolkien, The Hobbit
The Hobbit is a tale of high adventure, undertaken by a company of dwarves in search of dragon-guarded gold. A reluctant partner in this perilous quest is Bilbo Baggins, a comfort-loving unambitious hobbit, who surprises even himself by his resourcefulness and skill as a burglar.
Encounters with trolls, goblins, dwarves, elves and giant spiders, conversations with the dragon, Smaug, and a rather unwilling presence at the Battle of Five Armies are just some of the adventures that befall Bilbo.
Bilbo Baggins has taken his place among the ranks of the immortals of children's fiction. Written by Professor Tolkien for his own children, The Hobbit met with instant love and fascination by its readers.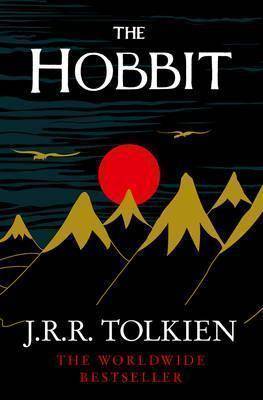 This week we have decided to go on an adventure with the most famous hobbit in the world. You might be reluctant to join at first, as Bilbo Baggins was himself, but trust us - with just a few pages in, you are going to enjoying yourself on this epic journey, wishing dragons and wizards were real.
Even though this book was written in 1937, it still captivates its readers all over the world today. This is no surprise as the plot is one of the most original out there, full of action, magic, and incredible characters. Some might say that the recipe for a good book is complicated, but we say that J.R.R Tolkien knows the right ingredients and method to cook up an extraordinary book.  
"May the hair on your toes never fall out!"
― J.R.R. Tolkien, The Hobbit
You might wonder- what is so special about The Hobbit? This book simply puts you under a spell that transports you to a world of fantasy, magic, and adventure. This light and entertaining read will quickly become one of your favourites on your book shelf, and you will want to indulge in the plot and characters over and over again.
To think that this remarkable world was created just to soothe the author's children, and ended up being one of the biggest bestsellers is astonishing, proving the amazing imagination and penmanship Tolkien had.
Get lost in the journey of a lifetime and get your copy today! Now available in two cover designs for you to choose from! CLICK HERE