"Your diet is a bank account. Good food choices are good investments."
~Bethenny Frankel
When Siobhan Berry first started weaning, she saw so many new mums struggling to feed their children while her girls happily accepted a range of new foods with no fuss. She enlisted the help of her sister, a Pediatric Occupational Therapist, and together they researched around the issue. Their findings proved the importance of the weaning stages in raising a happy and healthy eater, and that mothers around the world were desperately looking for somebody to help guide them through these stages. Using this research, she ultimately founded Mummy Cooks in 2012. 
Her Mummy Cook's journey began as a cookery school to teach parents how to wean their babies, and with her fuss-free and relaxed approach to feeding, her classes quickly became popular among new mothers in Ireland. Her mission was simple: to educate and empower every parent to raise happy, healthy and adventurous eaters. As her following grew, Siobhan launched her website as a platform for sharing advice and recipes to a wider audience. From this, she began offering weaning products on her website. These award-winning weaning pots are designed to support parents throughout their entire weaning journey, through portioning and batch cooking to help save time in the kitchen and still enable parents to serve healthy homemade food everyday.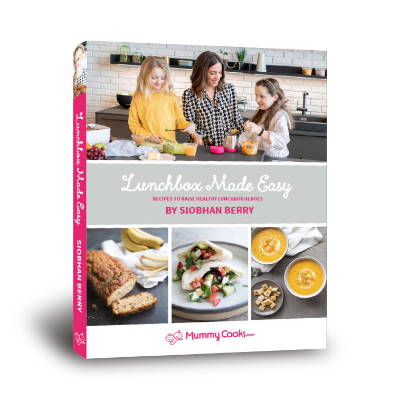 After the success of her weaning pots and as a way to continue supporting mums as their little ones grew older, she decided to extend her range to include child, toddler, and adult portion pots. Insulated food flasks were then introduced in 2016 as a colourful addition to the lunchbox, and provide an easy way for children to take more adventurous and fun meals in their school lunches.
Siobhan is one of Ireland's top weaning and feeding experts, and is currently the Baby Brand Ambassador for SuperValu Ireland. In February 2018, she launched her first recipe book – Baby & Family: Cook for Family, Adapt for Baby, with her second book, Lunchbox Made Easy: Recipes to Raise Healthy Lunchbox Heroes launched in 2019.