When we pack a healthy, nutritious school lunch for our children, this shows love and compassion. Why not take it up a notch? Choose to include one of 20 unique HAPPYOSITY lunch box cards and empower and inspire your child.
There is no doubt that the cards could change anyone's mood throughout the school day, but who stands behind this brilliant invention?
Who's behind Happyosity? Could you tell us a little bit about yourself?
My name is Louise Murphy and I am the founder of Happyosity. I live on the beautiful Dingle Peninsula in Co. Kerry with my husband Brendan and our two daughters Rhea & Alysha. We also have two 4 - legged family members called Trixie and Coco!

For 8 years, I worked in the Financial Services Industry. After the birth of my youngest daughter, I decided to pursue my passion for holistic health and well-being. In March 2017, I opened my own Reflexology clinic called Louise Murphy Reflexology.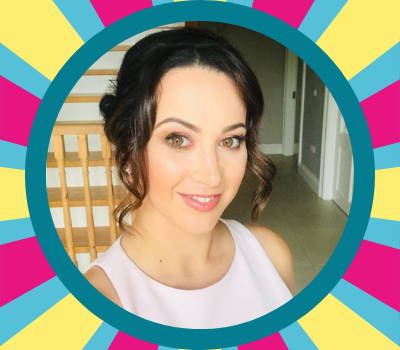 How did you come up with the idea of creating the Inspirational Lunch Box Cards?
My work as a Reflexologist has allowed me to develop a deep understanding and appreciation for wellness, positive thinking and the importance of self-care for mind and body.
When my daughter started school, I wanted to help her feel supported, loved and confident when apart.
Each Friday, I would leave a handwritten note in her lunch box. Each note contained a positive or inspirational message. For Example; "I love you to the moon and back" or "Believe in yourself".
In time, these notes began to "sink in" to her subconscious mind and she began to repeat these messages back to us!
On seeing, the positive effects these inspirational notes had on my own child, I felt it was important to share this with other parents and caregivers.
And so, Happyosity was Born!!!
What is unique about Happyosity Cards?
Happyosity is Irelands first retailer of inspirational message cards. These card packs provide parents and caregivers with a wonderful opportunity to pass on important words of wisdom to their children and tools to succeed in life.
The "You are my sunshine" card pack contains 20 double sided A7 (74 X 105mm) sized cards. All cards have been professionally designed with beautiful, bright colours to capture your child's imagination.
Each card in the pack contains a powerful message to help encourage positive mental health and wellbeing for children. A space has been provided to include the child and card givers name.
What age category are the cards made for?
Our "You are my sunshine" inspirational card pack is suitable for early readers and beyond. Setting the foundations for teen – adulthood.
Could we expect any more card designs or products from Happyosity in the future?
Yes, we are very excited for what the future holds. We have lots more inspirational cards packs and products to come. You can follow us on Instagram and Facebook for the latest news, product releases, and updates.