All Schoolbooks.ie orders between the 02-06 August will be automatically entered into our draw to win a Wonder Label value pack and a €50 Gift Card to spend on our website.

We will announce FIVE lucky Schoolbooks.ie customers who will win this amazing prize on the 9th August 2021.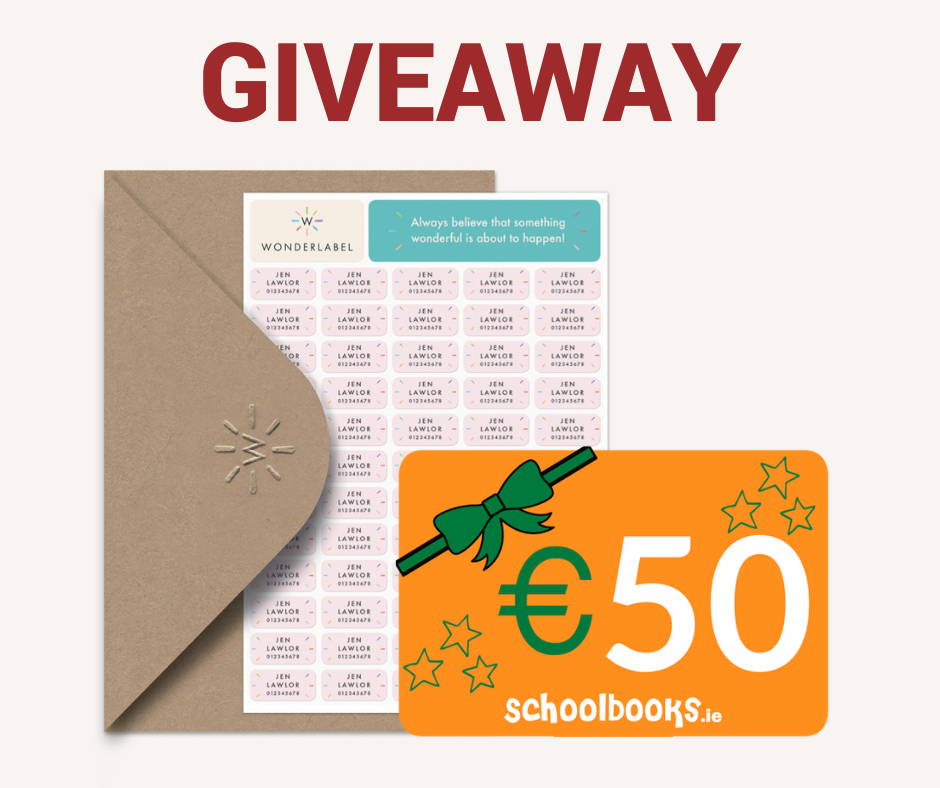 Stay organised with Wonder Label
Raising little ones is busy! That's why getting and staying organised is so important for a calmer, more rewarding family life with kids. But how can we create a happier home - for good?
Below, Jen from My Little Wonderful outlines five important life-changing benefits, along with her time-saving tips for achieving an orderly home.
5 life-changing benefits of being organised
1. More Productive
Research shows that planning ahead may be a more effective stress reliever for some people than deep breathing and meditation. By instilling some order into our schedules our productivity levels increase, we also gain the added bonus of enjoying the calm that comes with it.
2. Saves Money

One of the main benefits of being organised is that we begin to see how little we actually need. We make fewer repeat purchases when we know exactly what we have, and save money on spending by having a plan in place for where our money should go.
3. Better Sleep

Less mess equals less stress, which naturally results in better sleep. Experts recommend staying organised as chaos throughout our day can build up leading us to bring last-minute tasks-such as sending emails into our bedroom causing us to stay up longer and making it more difficult to nod off.
4. Better Eating Habits

Being healthy requires planning, organisation, and preparation. When we're organized, we're more likely to plan our meals, stock up on nutritious foods, and per-prepare fruits and vegetables to make healthy eating more achievable.
5. Inner Calm

Outer order equals inner calm. By simplifying and organising our homes we free our minds for what we truly value. Being outwardly organised gives us more headspace to think creatively. After making the most of our space, we are able to make the most of our time. It's that simple.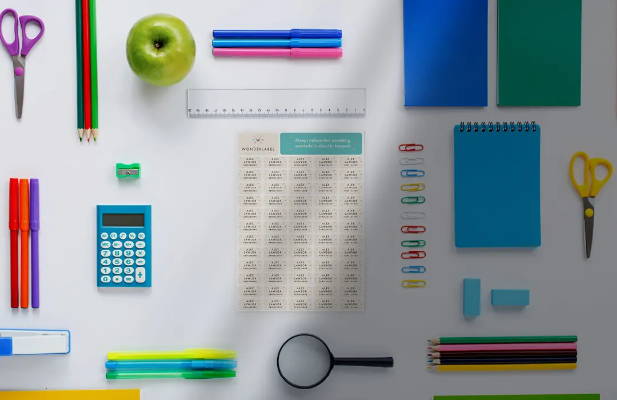 So how do we get there? What are the easy steps you can take to go from chaos to calmness? Read on for some simple ways to achieve these life-changing benefits.
5 ways to stay organised with your family
1. Tidy Together

One of the most important things to remember is to get the whole family involved. Don't let the task all land on one person, this is a recipe for disaster no matter how organised that person is. I regularly tell the kids why we organise, it's not just because I said so. In our home, it's for ease and ultimately for the purpose of everyone living in harmony.
2. Family Chore Days

An easy way to get the kids involved is to allocate family chore days. List the chores that need to be done, and then let them choose, that way nobody feels stuck doing a job they hate. Another idea is to write the chore on a stick-on label which they have to wear until the chore is done. This has the added benefit of helping you to remember who is supposed to be doing what!
3. Encourage Independence

One of the best ways to get kids involved is to set up simple systems even the youngest family members can use. Have kid-level hooks and shelves so that they can put away their things independently. For winter items individual baskets at the front door can be helpful for getting out the door in the mornings containing hats, gloves, scarves, and high vis tops.
4. Nightly Cleandown

Keeping the clutter under control is a vital part of staying organised with kids. At the end of every day do a 10 minute tidy up. Everybody tidies away their items from the day and helps with a general tidy of the home.
5. Be Flexible

Lastly, be flexible! For family life, the most important thing to remember is not to be too rigid with your organising routine. Family life isn't immaculate, let go of needing to maintain a perfect home all of the time. The joy is in the journey :-)
- By Jennifer Lawlor of My Little Wonderful
Jennifer is a working Mum living with her husband and three boys in Dublin. She owns and runs the lifestyle brand for families, My Little Wonderful - helping families stay organised.
Stay wonderfully organised and receive 15% off any Wonder Label pack when you use the code schoolbooks15 at the checkout.